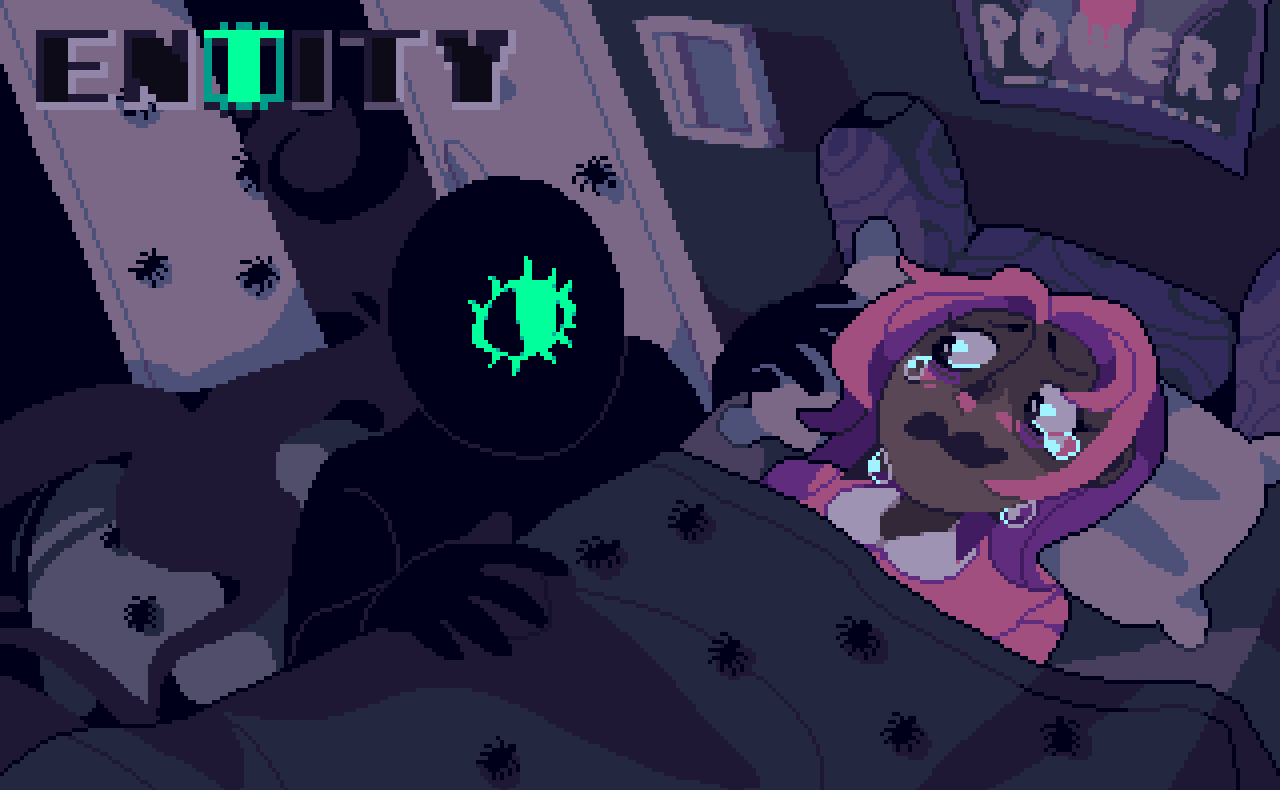 ENTITY
A downloadable game for Windows and macOS
ENTITY is a game about a girl who wakes up with sleep paralysis, a stage between awake and dreaming. She's struggling with moving her body while she's surrounded by shadow creatures, she needs your help to wake up!
"MY BODY IS ASLEEP BUT MY MIND IS AWAKE"
Drag items with your mouse and use your keyboard to help get rid of the creatures. Some of them might be tricky so watch out! The game features a high score list which stores your top score after completing the game and a monster book where you can get hints on how to get rid of the creatures when stuck.
ENTITY is a point and click horror defense game made as a collab between Emy and Sofia for the Indie Game Maker Contest 2014. The game was made in 2 weeks using the game engine Construct 2.
CONTENT WARNING
Stressful elements
Flashy images
Spiders
CREDITS
ART & MUSIC
Sofia @glattax
DEVELOPER
Emy @emyconstella
GAME DESIGN & CONCEPT
Emy @emyconstella
Sofia @glattax